Dog Grooming & Boutique
A Place Where Both Pups and Pup Parents Will Love to Visit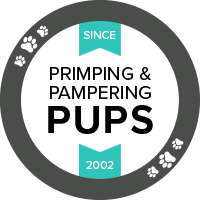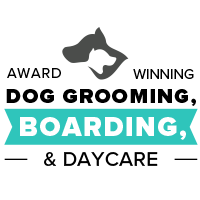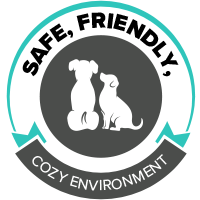 All the Pet Services You Need Under One Roof!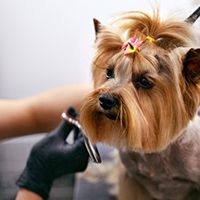 Dog Grooming Services
At Femmes & Fidos, our very talented dog groomers are the experts when it comes to primping and pampering pups of all breeds and sizes.
Our goal is to provide your canine companion with a safe, welcoming, stress-free environment where they can relax and unwind while they get clean and cute.
Our grooming services include:
Baths

Paw-dicures

Full-groom styling

Skin & coat maintenance

Brushouts & blowouts

Unique cuts & color

Dematting

And more!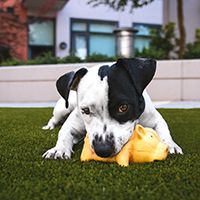 Dog Boutique
Along with our full menu of grooming services, our facility features a fun little pet boutique full of all the treats, toys, gadgets, and grooming supplies that all of us pet parents love spoiling our furry family members with.
In our pet boutique, you'll find:
Locally made gifts and treats for puppies and dogs of all ages

Tasty treats and chews

Toys, toys, and more toys

Grooming supplies

Skin & coat care

Dental care

And more!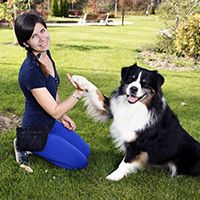 Personalized Care
No two dogs are the same and they shouldn't be treated as such. That's why we go the extra mile to truly get to know you and your furry best friend so that we can provide extra special care while they're enjoying our pet spa.
We focus on individualized care tailored to the unique needs of your pet by:
Learning about their health and medical history

Getting to know their behavior and temperament

Creating a grooming plan that helps improve their overall health, happiness, and well-being!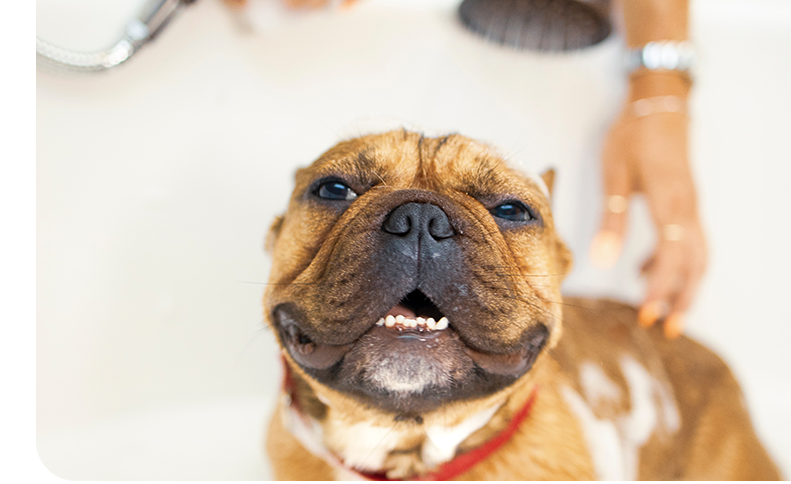 Caring for Your Pets One Relaxing Bath at a Time
Here at Femmes & Fidos, we have four Canine Cosmetologists on staff who are skilled in breed specific standards and creative grooming techniques. We offer a full range of grooming services including bath-only amenities, paw-dicures, full-groom styling, brush-outs, blow-outs and dematting services. Bathing and grooming rates depend on the size, breed, condition of the coat and individual temperament of the dog. Please call us with specific questions regarding your breed, style preference, and pricing.
The average time for a groom is four hours, but we offer morning "Express Groom Packages" for an additional fee. This service is beneficial if your pup requires a more expedient service due to their age, temperament, or medical condition. While waiting for their groom or pick-up your pup can visit our Bark-n-Play Lounge area designed for relaxation and fun.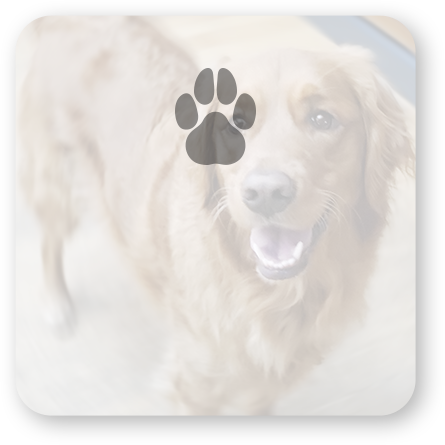 Hours of Operation:
Monday-Friday 7:00AM-5:00PM
Saturday 8:00AM-5:00PM
The Femmes & Fido's pampered pooch boutique is located at the entrance of our grooming salon. It features upscale apparel, collars, carriers, gourmet treats, and novelties for pets of all sizes, breeds, and activity levels. We offer custom decorated specialty cakes perfect for any pup-themed celebration---Birthday, Bark-Mitzvahs, or New Adoptions. We love promoting the bond between people and their pets through fashion, food and fun!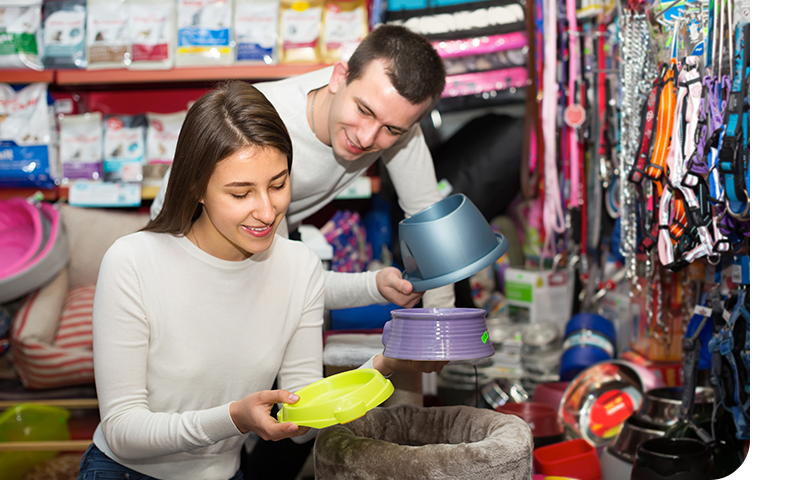 Shop Around and Have Fun While You Wait
Let's face it, us pet parents love spoiling our pups with all the goodies and all the toys we can get our hands on. Here at Femmes & Fidos, we make it simple, convenient, and easy to find all the top-quality treats, toys, accessories, and supplies your pet needs to live a happy, healthy, active life.
What's more, we've partnered with local vendors and small businesses to bring you the best locally made treats, novelties, and more that both you and your pet will love. Here, you'll find everything from healthy, handmade dog treats and chews to natural skin, coat, and health care products made with high-quality, pet-friendly ingredients to keep your companion looking and feeling great! Make yourself at home and don't hesitate to ask our friendly staff questions about any of the products you discover in our boutique.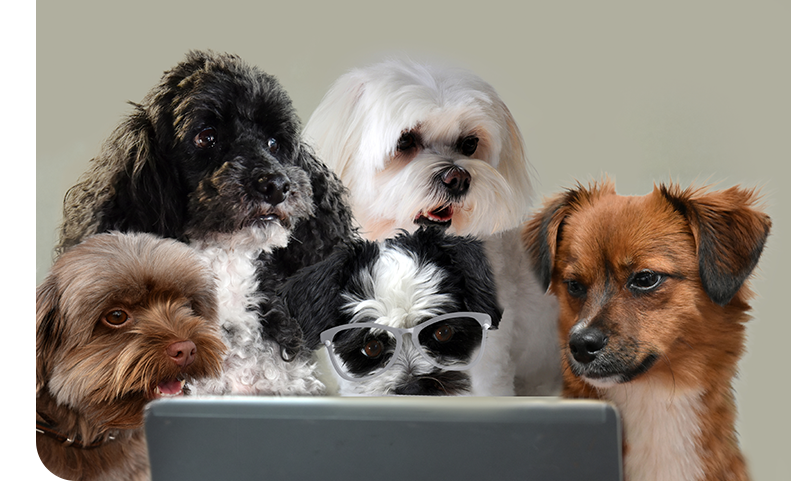 Enjoy the Benefits of Our All-In-One Pet Spa & Boutique
There are so many benefits both you and your pup can enjoy when you have access to both grooming services and pet goodies in one location. Check it out!
Simple, stress-free, and convenient shopping experience

Saves you on travel time

Spend more time with your pup

Access hundreds of high-quality pet products

Allow your pup to pick their treat or toy

Get instant answers to questions about the products we offer

No need to worry about products getting lost or damaged during shipping

Find unique, locally made treats, toys, and more

Support small businesses in your community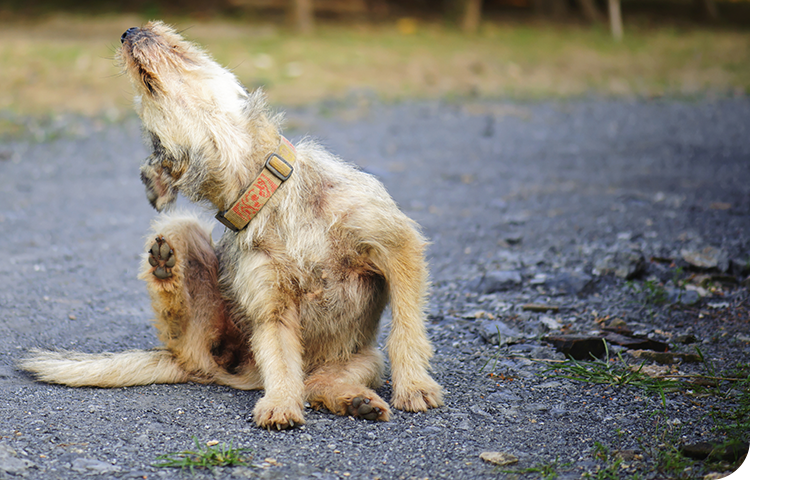 Signs It's Time to For a Grooming
Now that you know the grooming services we offer, and the paw-some pet products we have in our boutique, explore this handy guide to help you determine when it's time for your pet's next bath or grooming appointment:
It's been 3-5 weeks since their last grooming (depending on size and breed)

Your pup's coat is dirty or dull and lacks it's normal, healthy shine

Your pup's coat, ears, or breath are smelly

They are scooting a lot

They are scratching or itching more frequently

They skin is dry and flaky

They are shedding their seasonal coat

Their hair is matting and causing them discomfort
When it comes to caring for your pets, you want to partner with a team of compassionate and loving dog groomers who will always treat you and your pet like family. We love taking extra special care of dogs of all breeds and sizes, and we are so excited to welcome you and your pet into the Femmes & Fidos Family!
If your pup is ready for pampering, or you just want to pick them up some fun gifts to reward them for being so good, visit the pet spa and boutique at Femmes & Fidos today! We can't wait to see you!